3 films of Kamal Haasan set to release this year
Wednesday 25.06.2014
BANGALORE: Looks like 2014 is going to be a huge year for Tamil megastar Kamal Haasan.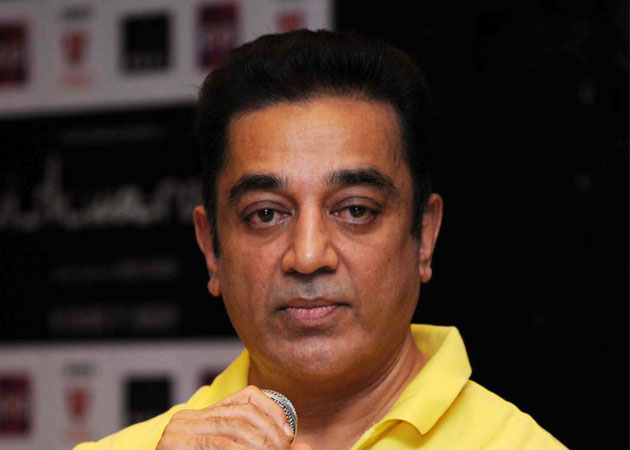 Considered as one of the biggest names in the Tamil film industry, Haasan plans to release no less than three films this year. Among them are Vishwaroopam II, the much awaited sequel to the national award winning blockbuster, a Tamil remake of the Malayalam blockbuster Drishyam from last year which starred Haasan's colleague Mohanlal, and Uttama Villain, a comedy directed by Ramesh Aravind.
With the shooting for Uttama Villain is all but wrapped up, Haasan will soon get busy with shooting for the remake of Drishyam. A Malayalam drama thriller that also starred Meena and comedian Kalabhavan, it is the story of a school drop-out small scale businessman who also has a family but makes all his decisions based on the plotlines of his favorite movies.
Vishwaroopam II will release both in Hindi as well as in Tamil, just like its predecessor. The film also starred Bollywood actor Rahul Bose, who frequently features in other industry films, like Bengali and Tamil film industry; Pooja Kumar, the model turned actress, and Hollywood director Shekhar Kapur. The Vishwaroopam franchise directed by Haasan himself is of the spy-thriller genre, in which his character is that of a Tamil Jihadi in Kashmir wanted by the Indian Army.
Vishwaroopam was a massive hit, earning more than 200 crores at the box office. The sequel is of course expected to do better. Along with Haasan, Bose, Kumar and Kapur have reprised their roles in the sequel. The Tamil version of the film was produced by V Ravichandran and the Hindi version by Ekta Kapoor and Shobha Kapoor. Actors Waheeda Rahman and Anant Mahadevan (who is the director of Himesh Reshammiya's The Xpose) have been roped in to act in the sequel.
While the predecessor was nearly two and a half hours long, this film will be shorter than two hours. The shooting took place in UK and Thailand, among other places.
While Vishwaroopam II is only a few days from its release, Uttama Villain will release on September 25. The remake of Dishyam will go on the studio floors on July 25 and release in late December.